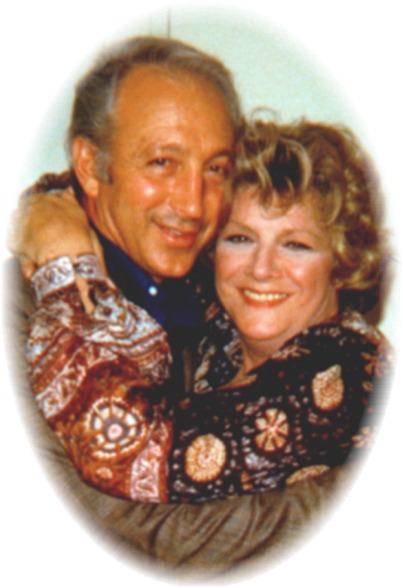 The Perfect Gentleman
"Dante was always with me," Rosemary wrote in Girl Singer. "The other girls loved the way he's pop up to help us all off the stage, even if it was just one step down. When Rose Marie needed medicine, he went out in the middle of the night. When we traveled, sometimes by bus, more often in an RV with beds and couches, he'd schlep the big black trash bags we'd filled with ice – forty pounds – and bottles of beer. When I had a taste for spaghetti, he'd cook up a potful, toss a salad, and call everyone into our room to be fed. They asked me if I knew how lucky I was that I had someone so loving and funny in my life. I knew."
"I used to cook for them, and press their gowns," DiPaolo said. "Helen O'Connell was concerned about that. She said, "Dante is going to press my gown?! He's gonna burn it!' Rosemary told her I wouldn't burn it and that I knew what I was doing. It wasn't my job to do that, but I did it because we were all friends."
"Dante would race ahead to the theater before everyone else because he wanted Rosemary's dressing room to be closest to the stage, because she had the last and the fastest costume change at the end," Schlereth said. "She was the last of the women to perform before the finale. He did a lot for them. After the show was over, he would go back out onstage and he'd be picking up these beads that had come off of Rosemary's dress, so he could sew them back on. He repaired all of her clothes. If there was a tear, he mended it. He was a jack of all trades in that show.
"I remember that three of the four of them had, at some point, extreme diarrhea from something, and Dante was out getting Kaopectate by the case. That was in St. Louis, because I remember how horrible that was. They weren't even sure they were going to be able to go on. Their acts all got cut short because of that."
"They were like a sorority," DiPaolo said of the 4 Girls 4. "They liked to tell stories on each other. The more risque the better. They loved to tell on each other."
Asked his impressions of Rosemary's part of the act, DiPaolo said, "Rosemary was the last one on all of the time, and when she did 'Come in From the Rain,' that did it. That killed everybody."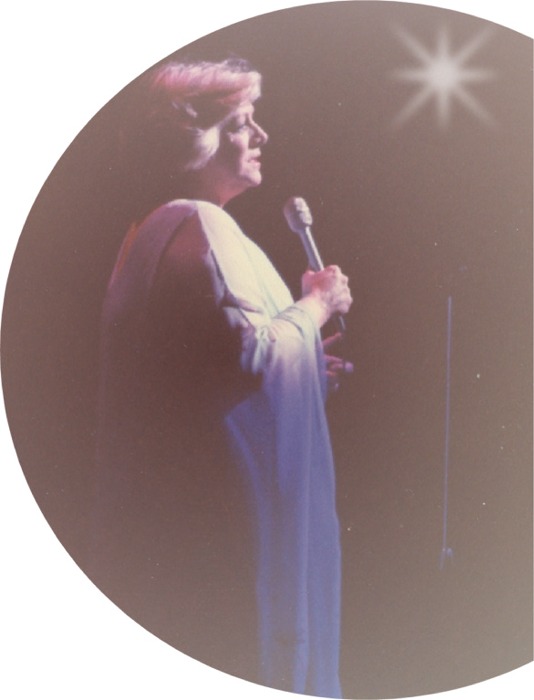 In 1982, a critic for the Boston Globe was equally taken with Rosemary's performance of "Come in From the Rain: "She sings 'Tenderly,' and remembers aloud some of her songs, 'originally recorded in l8l2!';and then stuns the theater with Melissa Manchester's and Carole Bayer Sager's 'Come In From the Rain.'"
The same year, Variety's music critic wrote, "Clooney finishes the program with an often plaintive, classy set highlighted by a medley of her chart-toppers and a haunting 'Come In From The Rain.'"
"She used to talk a lot, and tell little stories before she'd sing," DiPaolo remembered. "Later, when she was by herself, boy, she'd really talk a lot and tell her stories. It was all her own stuff. She had no writers. She had such a wonderful and flexible mind. My god, she was great.
"Half my love for her was probably for her mind. I really mean that. The other part was just the way she looked and the way she acted. When she was young, when I first met her, oh god, she was just something else. That bouncy hair of hers; And you knew when she was coming down the street, man. When she went on stage, you knew Rosemary Clooney was on that stage.
"Everybody just loved her. And she was tough. She could be a little tomboyish, a little bit, but still be gorgeous. And she had the respect of all the guy entertainers. Martin and Lewis;God, Dean Martin loved her. We were at La Famiglia once having dinner and we saw him there so we went over to talk to him for a little while. Rosemary left with the kids and I paused at the table for a second with Dean. And he got up and looked at Rosemary and said, 'There goes a great lady.'"
Clooney's role in the 4 Girls 4 act was pivotal, Sviridoff said. He is admittedly biased, however, since he later began managing her career for her.
"I'm saying this specifically because you're interviewing me for the Rosemary Clooney website, and my answer might be different on the Margaret Whiting website," Sviridoff began. "From a promoter's standpoint, she was the most saleable. I don't want to take away from the fact that five years of promotion of 4 Girls 4 certainly helped her. But you have to remember that Rosemary Clooney was, for want of a better comparison, the Madonna of early 1950s.
"For her audience to see her back on her feet and selling out houses was quite something. It was wonderful added stuff that you're seeing Baby Rose Marie, this big star from the 1930s and the Dick Van Dyke show, or Margaret Whiting. You're seeing all this wonderful stuff with the act, but the one that the audience, I think, considered the anchor of this 4 Girls 4 act was Rosemary."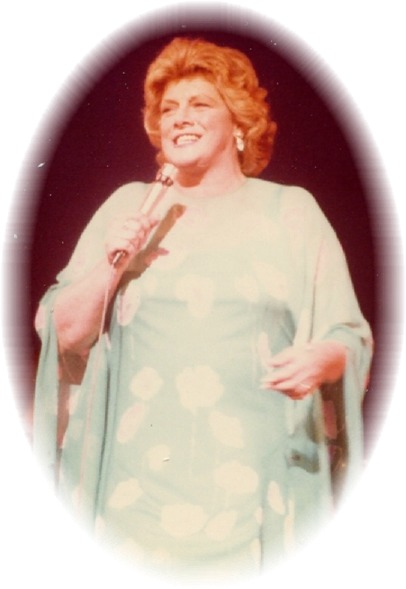 "Rosemary was just captivating," Schlereth said. "People listened to Margaret, and she was funny and engaging and she really warmed up the audience. She really set the tone for the night. And then here comes Helen and she also had a little sense of humor, and then she'd sing, and she was better if she just sang.
"Then applaud, applaud, applaud, people loved them. Then you had a little intermission. Then Rose Marie would come out and just fracture you, just spin you in another direction. You would just laugh with abandonment. People would pee in their pants because she was just so funny, with just impeccable timing.
"But then, when Rosemary Clooney came out, it was almost like the whole atmosphere changed. People's jaws dropped. She was the sweetheart, the darling. Not only was she good, but she knew where it was coming from. She was kind of vulnerable, kind of open, and the audience just drank her in. That's who they came to see. That was just it."
Go To Page: 1---2---3---4---5---6---7---8---9---10---11---12---13---14 --- NEXT>>>