What roles by Ferrer's father, José, stand out in his mind?
Ferrer says he was very impressed with The Shrike, a 1955 movie that José starred in and directed. "It's named for a bird, which, in nature, the female kills the male," he says. "My father played that on the stage and directed the movie. He wanted June Allyson to play the deadly female, but they wanted someone darker, more menacing, protesting June was 'the girl next door.' 'That's exactly why I want her,' he said, and he got her."
Miguel Ferrer says "No way, José," when asked if he will take on any of his famous dad's roles.
---
Films: Include Heartbraeker, 1983; RoboCop, 1987; Valentino Returns, 1987; DeepStar Six, 1989; Revenge, 1990; The Guardian, 1990; Twin Peaks; Fire Walk With Me, 1992; Point of No Return, 1993; The Harvest, 1993; Blank Check, 1994; Mr. Magoo, 1997; Mutan (voice), 1998; Traffic, 2000; Sunshine State, 2002.
Television: Includes Sunshine, 1973; Python Wolf, 1988; Shannon's Deal, 1989; Drug Wars; The Camarena Story, 1990; Broken Badges, 1990; Twin Peaks, 1990-9); On the Air, 1992; The Stand, 1994; ER, 1994; LateLine, 1998; Crossing Jordan, 2001-.
The voice over my telephone was deep and flowing--wonderfully reminiscent of his father's. Miguel Ferrer was calling me to talk about NBC's Crossing Jordan and about his late parents, actor Jose Ferrer and the great singer Rosemary Clooney.
Miguel is one of those rare birds, an actor the critics really like. When he made the Oscar-winning film Traffic two years ago, one reviewer wrote: "Let's face it, you really can't go wrong with Miguel Ferrer."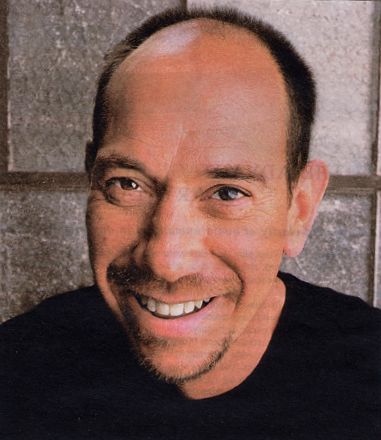 Ferrer, who lives with his wife and two kids in Hollywood, likes his role in Crossing as the boss of medical examiner Jordan Cavanaugh, and he seriously loves the acress who portrays Jordan, Jill Hennessy, "Jill is the most low-maintenance and beautiful woman ever, " said Ferrer, "except for my wife."
He was shooting an episode at Universal when we spoke. "It's a long season," said Ferrer. "We'll be doing 24 episodes this year." He didn't do a film during his most recent hiatus. "We went to Hawaii with the boys," he said. "I didn't want to work unless something came along that was going to change my life salarywise or careerwise, and it didn't."
In addition to acting, Miguel and a pal, actor Bill Mumy, have a band called The Jenerators. They've done two CDs and collaborated on a couple of comic strips, including one for Marvel.
Ferrer grew up mostly in New York (his dad was on Broadway) and lived with both parents until they split when he was 7. He attended high school in L.A. and spent some of the '70s there and in London working as a drummer. (He played on Two Sides of the Moon, an album by Keith Moon of the Who.)
Ferrer's acting career began when Bill Mumy cast him as a drummer in the 1973 TV movie Sunshine. He landed a breakout role in RoboCop, was in the cult TV series Twin Peaks and the pilot for ER, in which his cousin George Clooney would blossom into a star.
When I said something to Miguel about having it made, he was typically modest, "I've been so fortunate," he said, "in that people respond to what I do."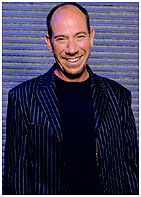 Personal: Born Feb. 7, 1955, in Santa Monica, Calif. Married to Leilani Sarelle since 1991; two sons: Lucas, 9, and Rafael, 6.
Miguel Ferrer's wife, Leilani, has given up acting to run the house and raise the children. (Miguel co-starred with her in the 1993 thriller The Harvest.) Although he'd broken with his mother, Rosemary Clooney, after falsifying her signature to get out without finishing high school, they'd drawn close in recent years and were very much together when she became terminally ill with lung cancer. I asked Miguel if he ever considered taking on any of his father's famous roles, such as Cyrano de Bergerac, for which Jose won the 1950 Best Actor Oscar. "First," said Ferrer, "are you out of your mind? And second, "I can't fence." So we chatted about other roles for which his dad is remembered, The Great Man for one. "That's a terrific film," said Ferrer. "He also directed it." As for The Caine Mutiny, Miguel said, "It was on TV a few years ago, and Kevin Spacey played my father's role, and he did a mediocre job." That's Miguel--an intelligent man and actor who speaks his mind.