The 2nd Annual Rosemary Clooney Music Festival
with special guests
Debby Boone and Heather French
Saturday, September 30, 2000



The banner welcoming festival-goers to town!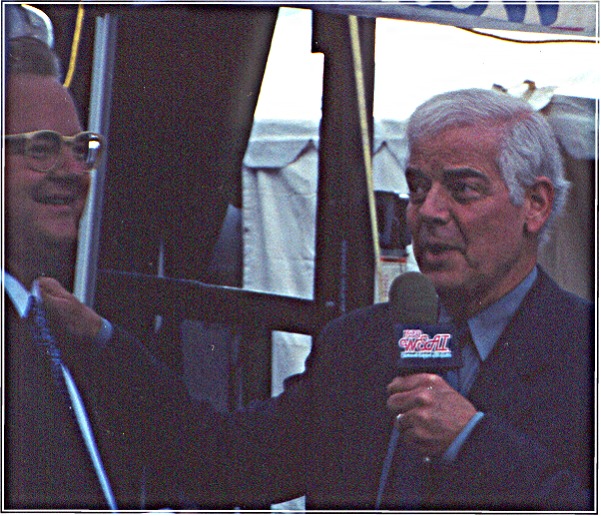 Prior to the actual dinner and concert, the town was abuzz with all kinds of activity, including radio host/star's brother, Nick Clooney interviewing Maysville Mayor, David W. Cartmell. During the interview broadcast on Cincinnati's Original Hits Station AM 1530, David informed listners that over 2000 people would be fed during the festival's dinner and that this year they had added more screens so those seated further from the stage would be able to see and hear better. Mayor Cartmell also announced that folks should check out the Walk of Fame in front of the Russell Theatre as many of the bricks with supporter's names had been placed for this, the premier event in town!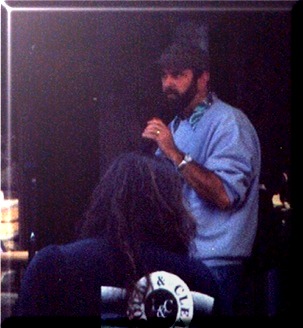 Rosemary's manager, Allen tests the sound system as part of the pre-concert set-up.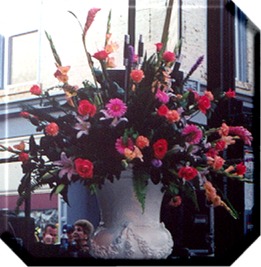 The concert stage was beautifully adorned with gorgeous flowers.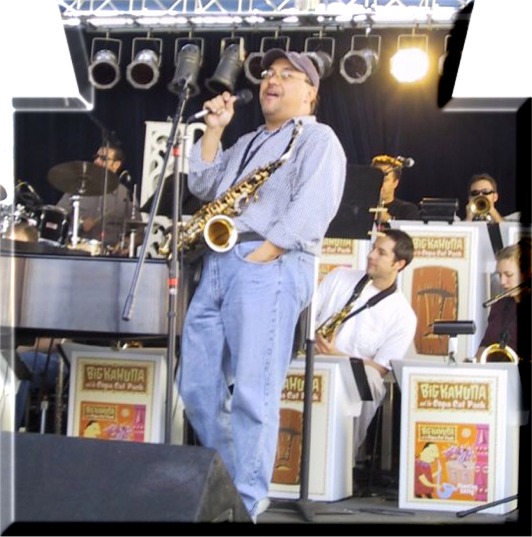 Matt Catingub a.k.a. THE BIG KAHUNA, does his own pre-concert sound check.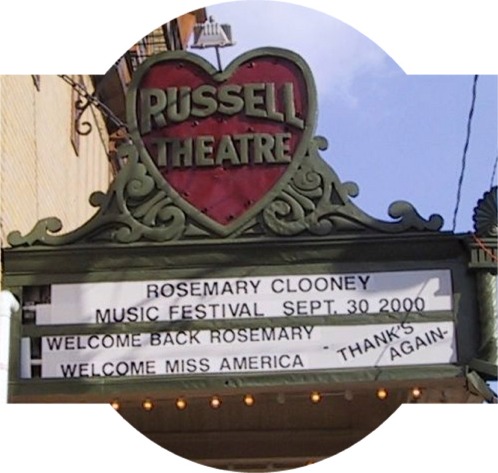 The theatre's marque welcomes Maysville's stars home.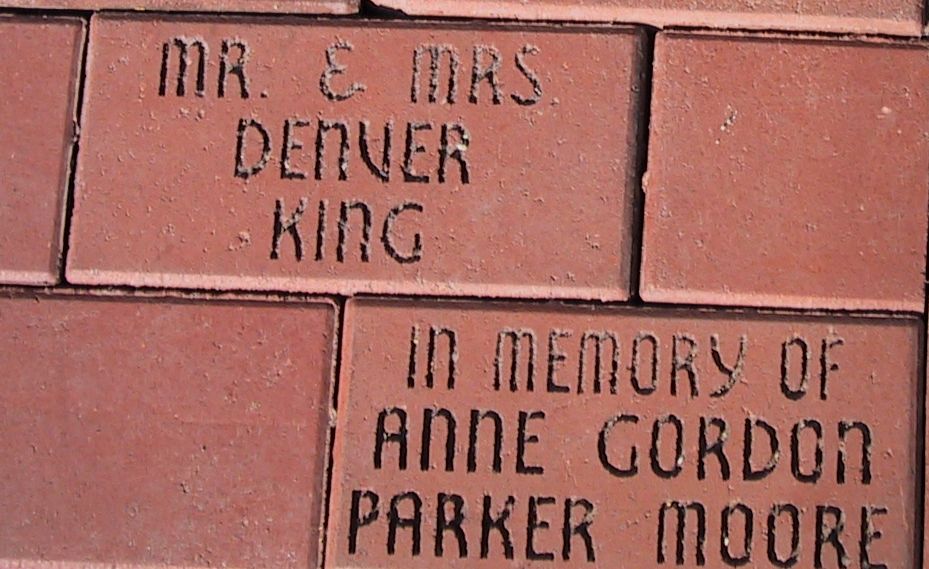 Just two of the bricks that are part of the theatre's Walk of Fame.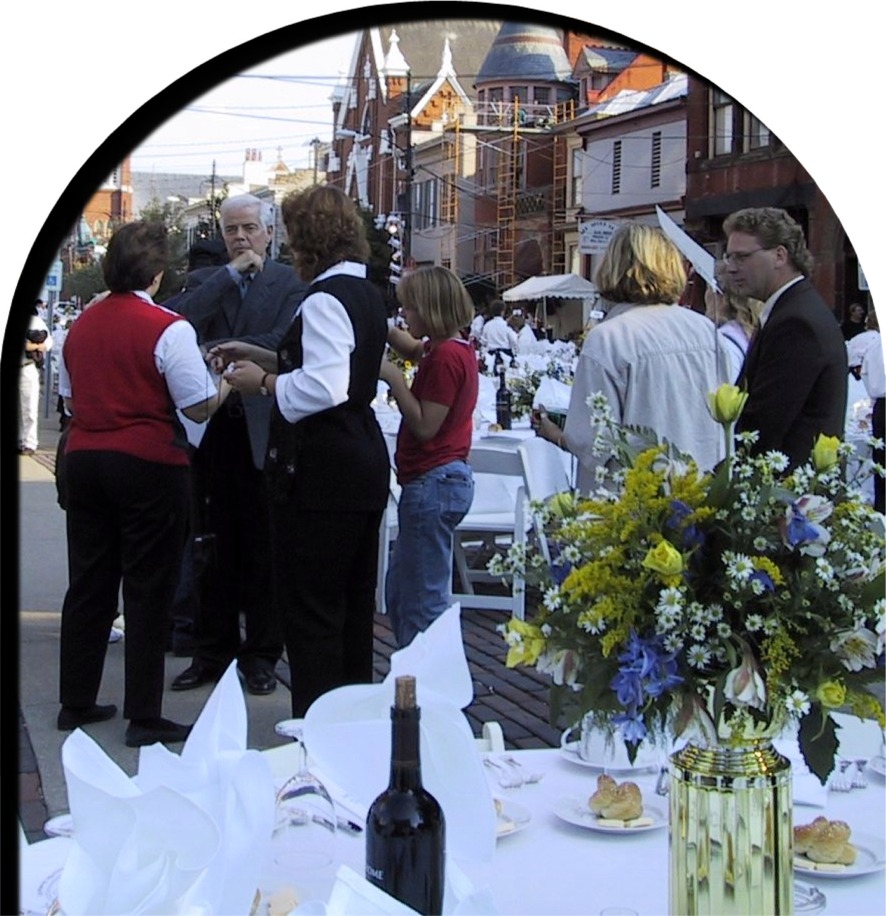 Nick visiting with fans prior to the evening's official beginning.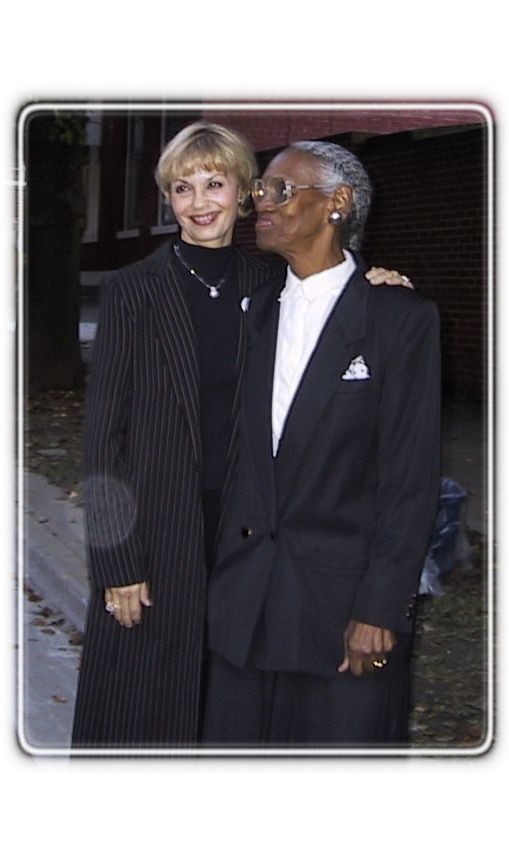 Rosemary's sister-in-law Nina Clooney with Blanchie Mae.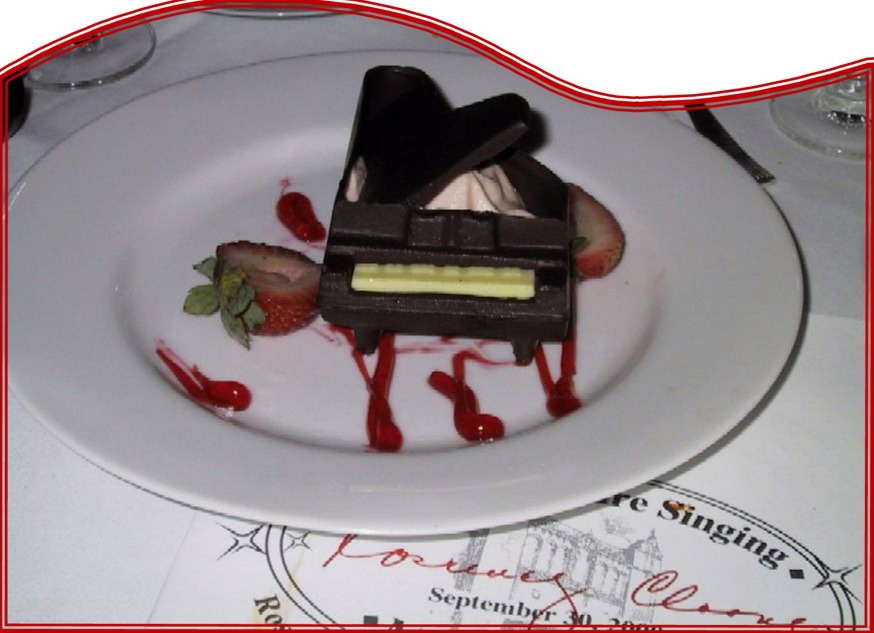 And this was dessert.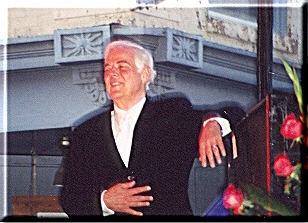 Nick Clooney served as the M.C. for the evening.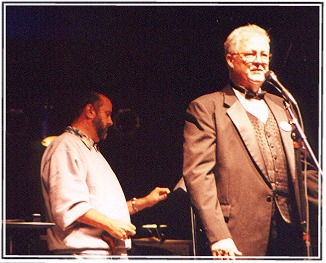 President of Rescue the Ressell, James Tierney updates guests on the progress of the restoration.
Sponsor for the event, Maysville Chrysler, presents Duff Giffen
with a token of appreciation for all of her hard work in organizing the festival.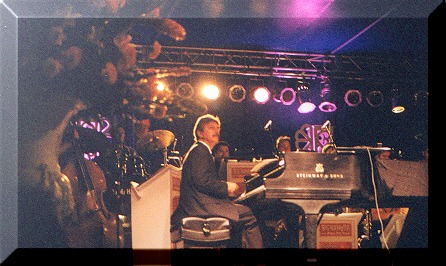 John Oddo serves as Rosemary's accompanist and conductor for the evening.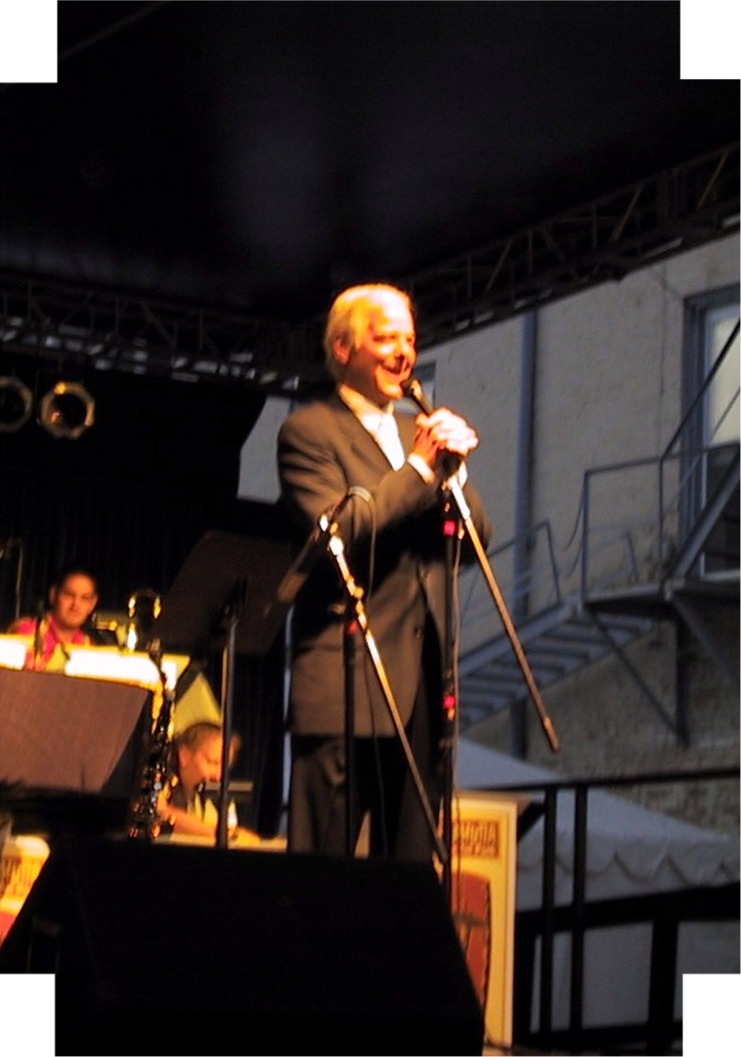 Nick tells folks that he is the only one in the crowd who already knows what his obituary will read:
"Brother of .....singing icon, Rosemary; Father of....film icon, George; died today, period!"
He introduced his sister by saying that she started her public
career on the corner where she'll be singing tonight.
And when they left to go down river, he thought that everyone's sister sang like his,
but after many venues, years and bumps in the road,
he knows that NOBODY'S sister sings like his.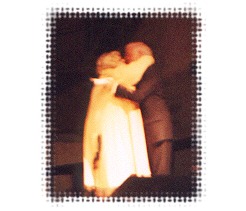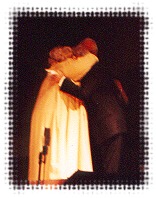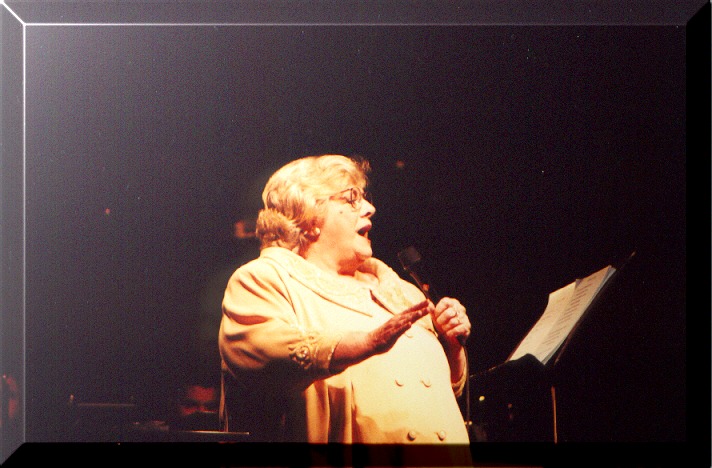 Rosemary begins the evening with "Sentimental Journey".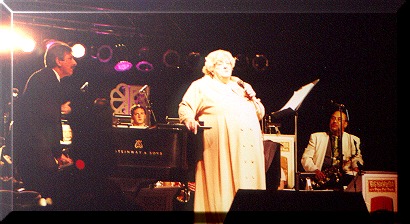 At the end of her first number, Rosemary comments, "isn't this a band and a half?
I love this band," referring to the Big Kahuna and the Copa Cat Pack.
Rosemary, as if catching up with old friends, talks about Trexels,
the local jewlry store she always checks in on,
and how her Grandpap's store was taken out by the flood.
She remembers that on 2nd street they mixed crushed ice with syrup...
"what's it called? someone know?" she asked the audience.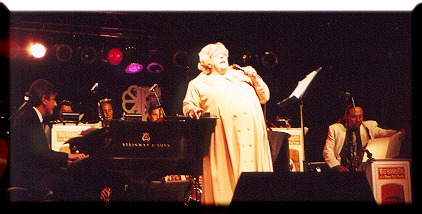 Before singing "Just in Time" a song she recorded not to long ago with the Bassie band,
Rosemary thanked the band members for coming to be with her,
and for all buying a brick in the Walk of Fame.
John started to play before Rosemary started to sing,
and she said "make him stop" and then tells him not to get mad at her.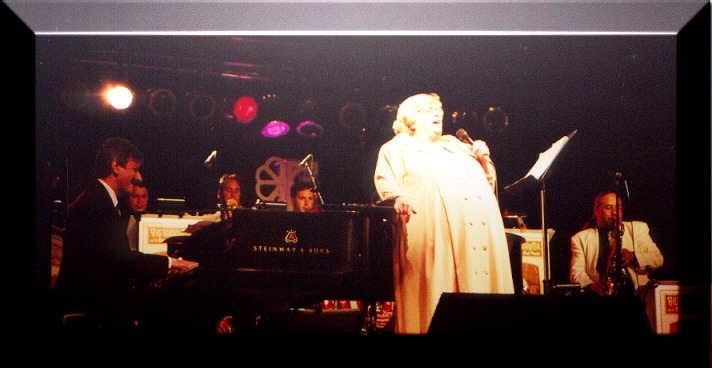 Rosemary goes from "Just in Time," to "Lovely Day" and really holds that last note.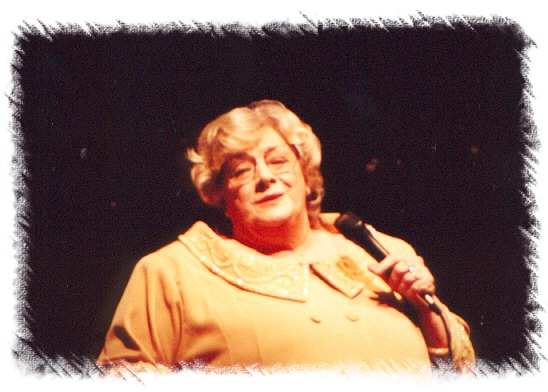 Rosemary's next piece was a song she described as an "old person song"
but commented that at 72 "it's just the right time to sing it."
After introducing the song, "Rocking Chair"
she looks at John and says, "tell me when to sing" I'm old.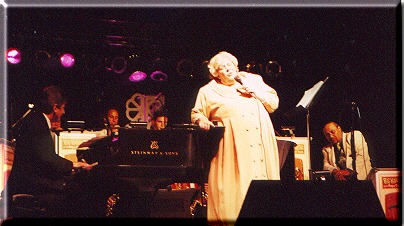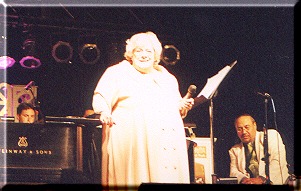 She gets a kick out of the lyrics to "Rocking Chair".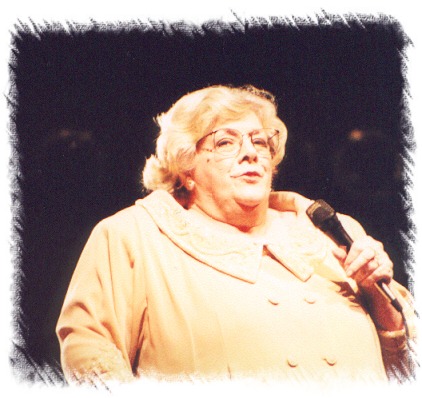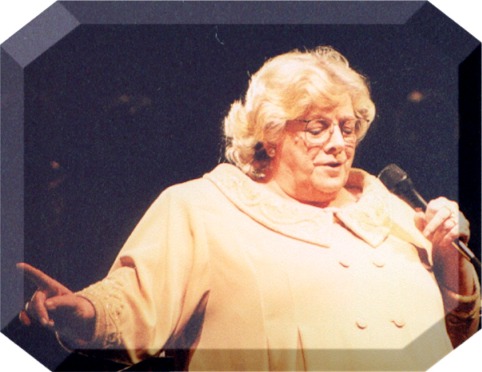 Then Rosemary tells her grandson Harry story. The one where he gets her to sing
"Hey There" at the restaurant as he accompanies her for half of it, and in the wrong key.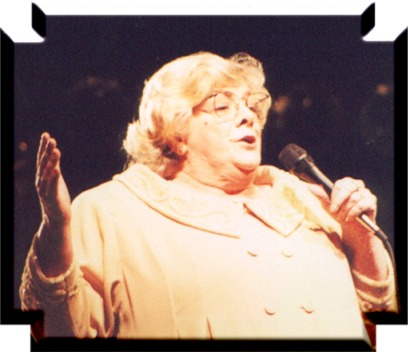 She sings "Hey There" the whole darn thing.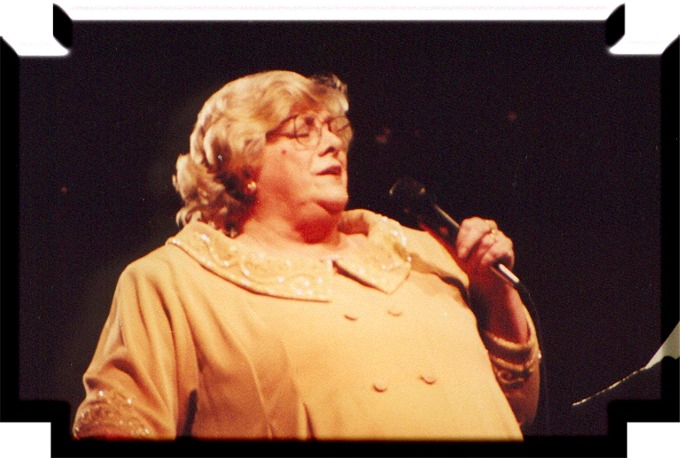 Rosemary then introduces her very special guest, her daughter-in-law, Debby Boone,
who she says is her favorite singer and can do everything.
She has given her 4 beautiful grandchildren,
one in college and twins going next year.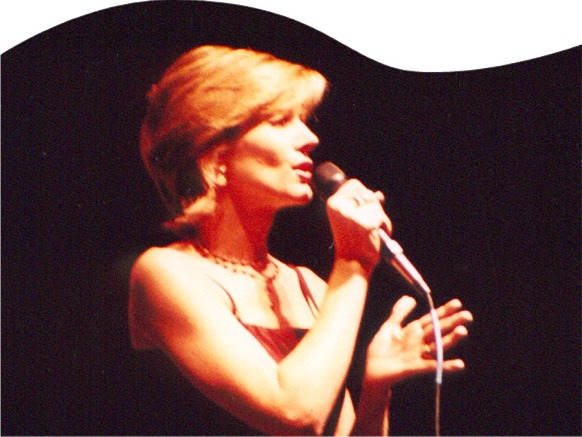 Debby sings her signature song You Light Up My Life...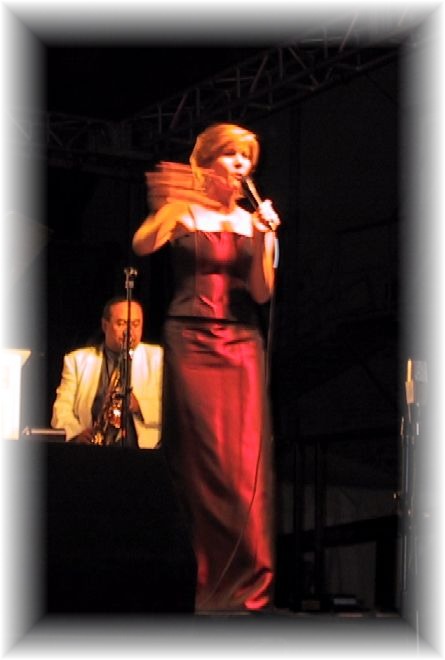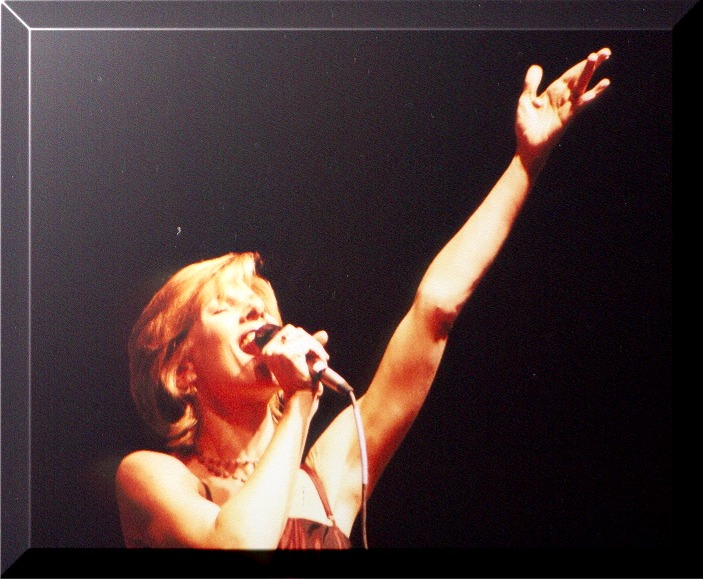 ...and the audience is moved to still quietness.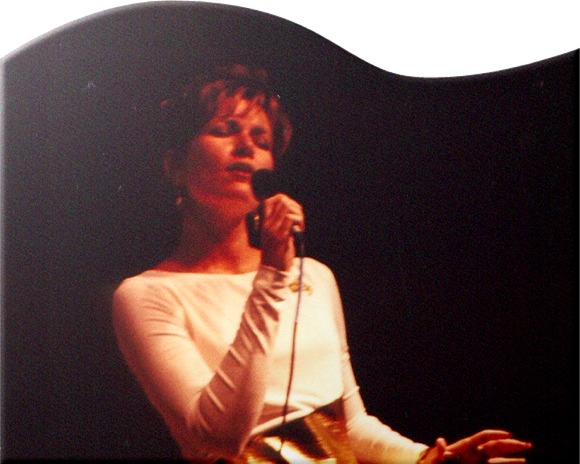 Nick then introduces Maysville's own Heather Renee French, Miss America.
He introduces her Bert Parks style and she sings "A Foggy Day"
and "The Very Thought of You".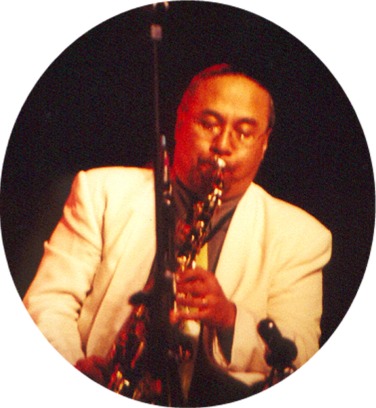 Matt, soloing on "The Very Thought of You."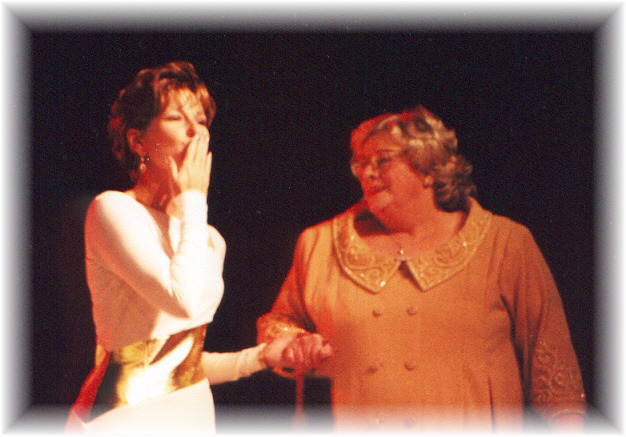 Before exiting the stage, Heather thanks Rosemary for being a mentor to her,
and for Maysville being the "wind beneath her wings."
After Heather leaves, Rosemary recounts a story of when Heather came to see her in New York,
and Al Pacino was sitting in her suite and she introduced him to Heather,
and he acted unimpressed and almost rude, and then he finally got it and said
to her..."you really are Miss America!"
Rosemary then looks at John and says, "What's up?"
He answers her and she says, "Oh, a sad song."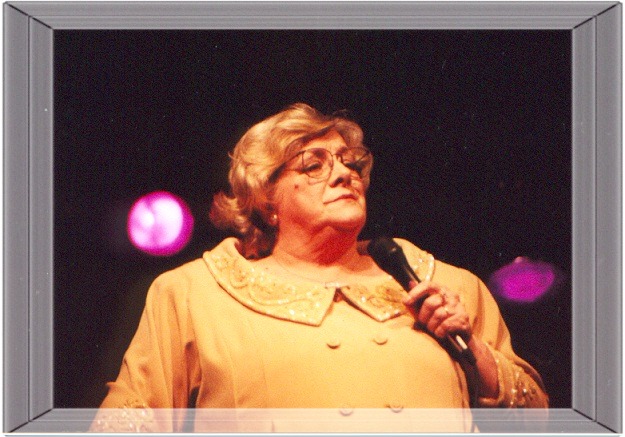 It was "When October Goes" a song that Johnny Mercer penned the lyrics to,
which after his death his wife gave to Barry Manilow for him to set the poem to music.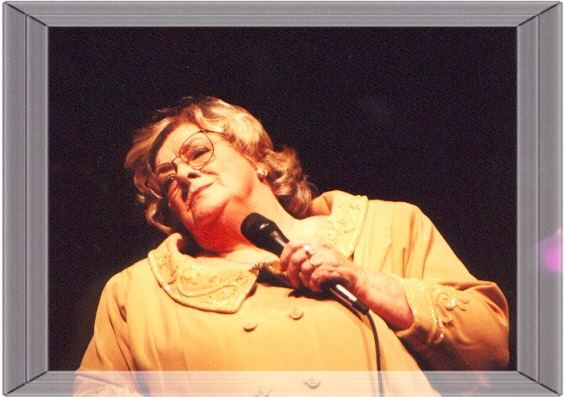 Rosemary imbues this song with such emotion, you can't help but be moved.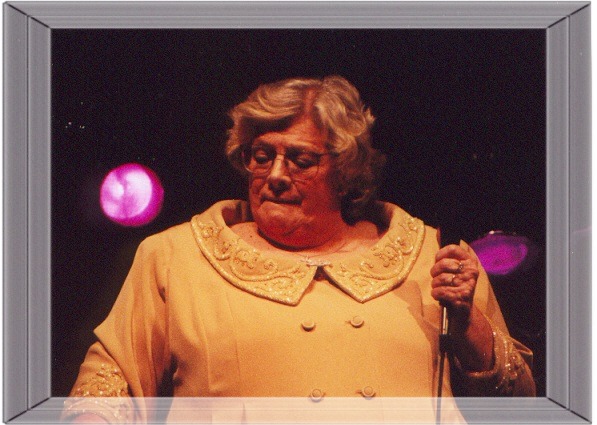 "...And when October goes, the same old dream appears, and you are in my arms,
to share the happy years, I turn my head away, to hide the helpless tears,
Oh how I hate to see October go..."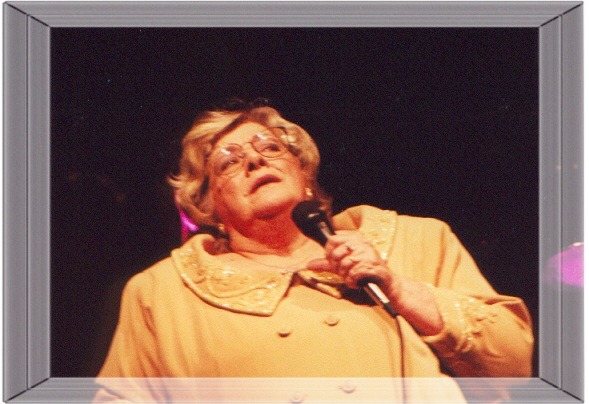 Before Rosemary's next song, the crowd was informed that Mrs. DiPaolo/Mrs. Clonney
would be in Maysville the last Saturday of September for as long as possible.
When Rosemary took the mic back, she corrected the gentleman and said,
"No MRS. Clooney won't be here."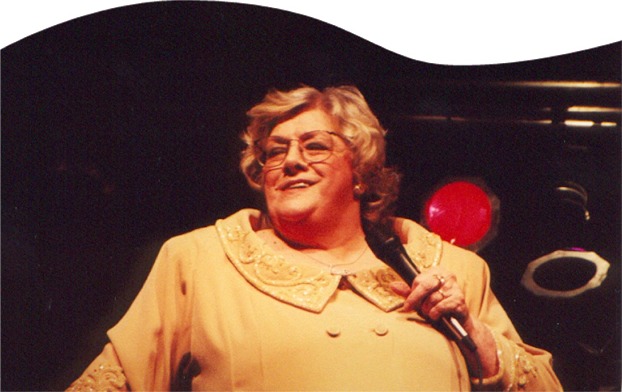 Her next selection was what she refers to as her Revenge Medley....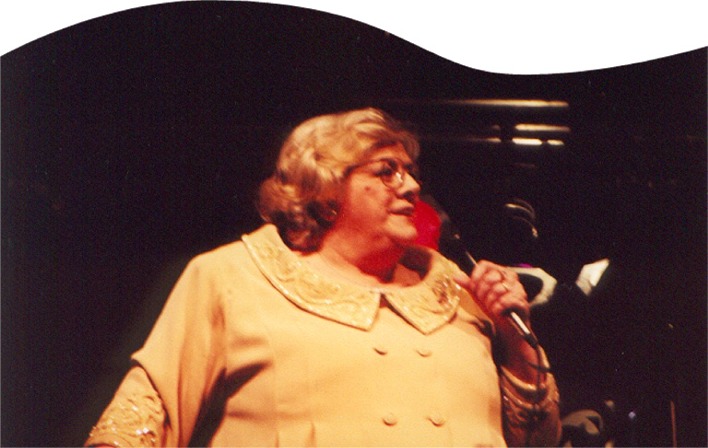 "I Cried for You"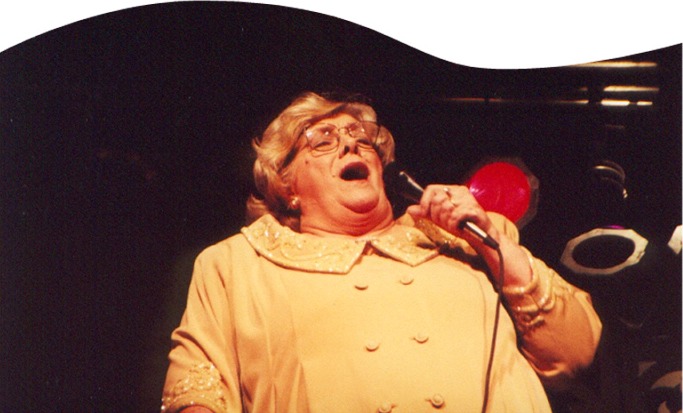 "Who's Sorry Now"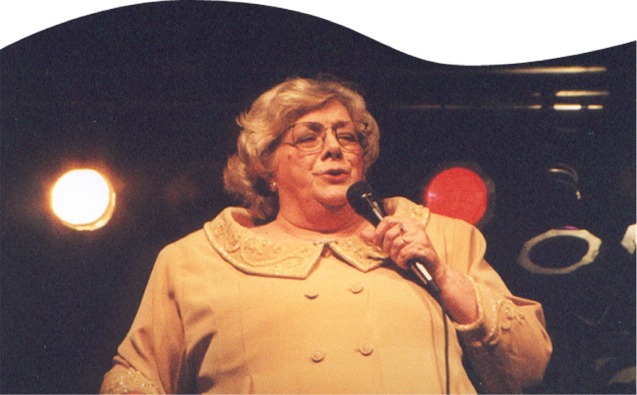 "Goody, Goody"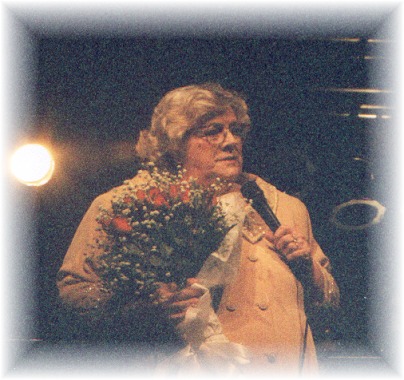 Rosemary was presented with roses and then calls for "the girls" to come out.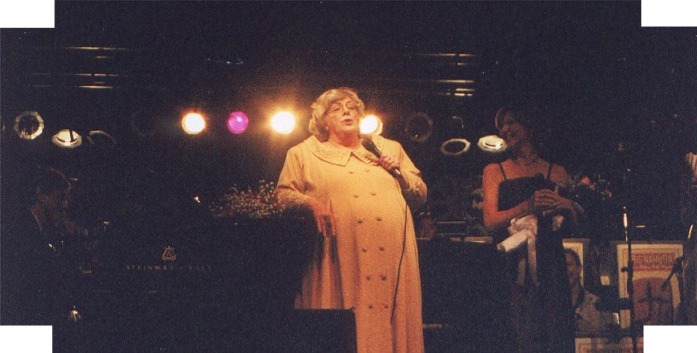 While she's waiting for everyone to get in place, she and Nick, who is sitting in the front row,
banter back and forth, very comically, and to the crowd's delight.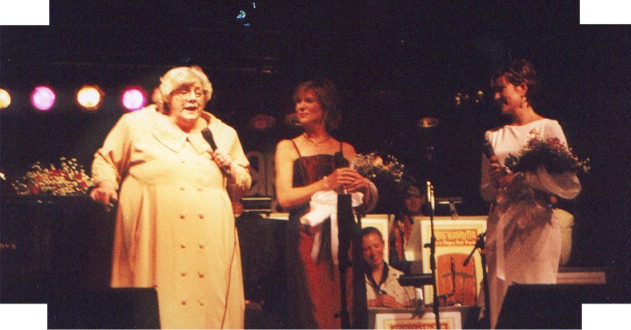 Rosemary indicates that she'll have to start this next song,
as she is the only one of them who knows the verse,
and then she looks to John and asks him what the words are.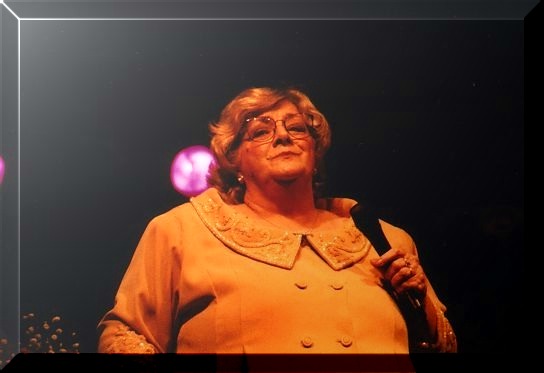 Their closing number is "Our Love is Here to Stay" which Rosemary opens....and then......
much to her dismay, the fireworks that are supposed to go off at the end of the song,
go off while she's singing....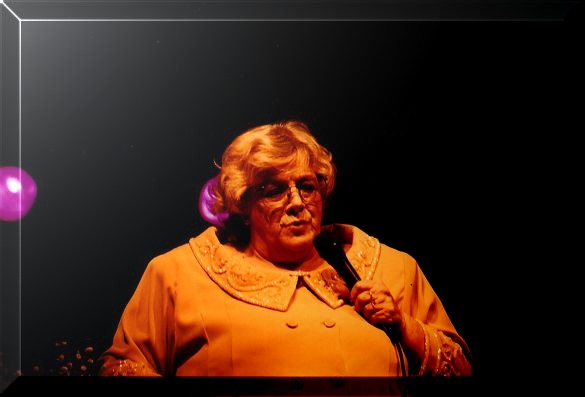 they get back to business.....
and they give the crowd a great finale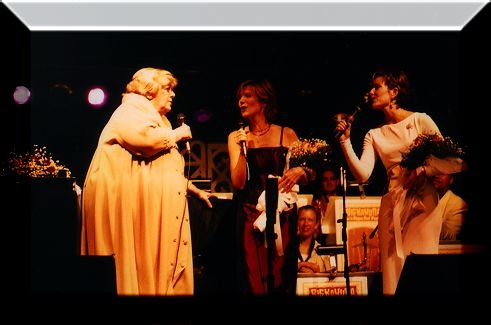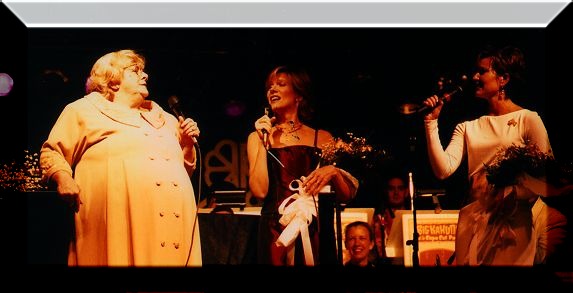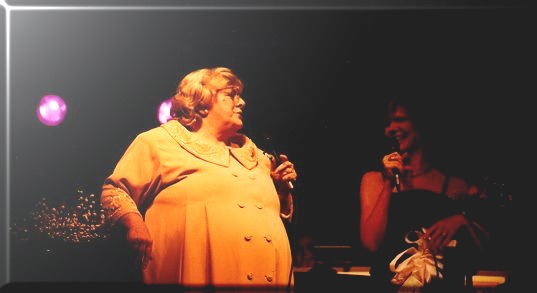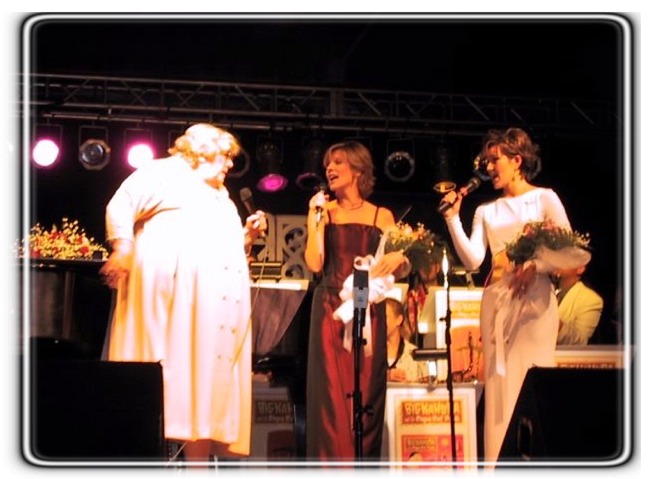 And like always......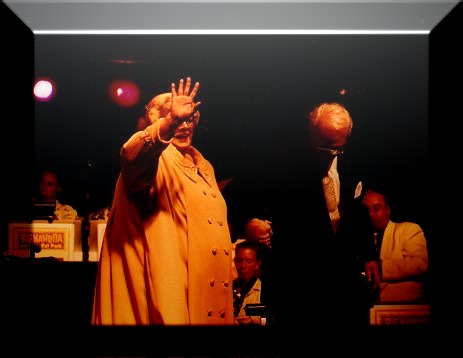 Dante comes to escort his lovely wife off stage as she says her thanks.