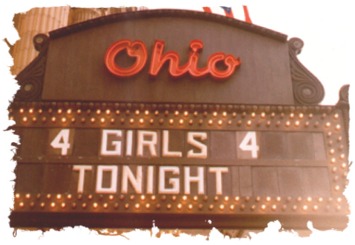 The origins of a phenomenon
It all started in the L.A. offices of the talent management company Loeb, Weems and Breecher. Bill Loeb, who was then the manager for Rosemary Clooney, was casting about for ideas to get some work for Clooney, with whom he had been associated for about twelve years. Loeb had handled part of the Bing Crosby & Friends tour when it appeared on Broadway, and was planning a world tour for der Bingle in the summer of 1977. Clooney was a part of that tour, singing a duet with Bing and a few songs solo as the act criss-crossed America and Europe for three highly successful years.
The tour with Bing was Rosemary's first high-profile series of engagements since her much-publicized mental health problems, with which Loeb was all too familiar.
"I was with Rosemary when she had her breakdown," Loeb said. "I was with her in Reno when it happened. At four o'clock in the morning she phoned me in my room and said, 'I want a press conference at 6 o'clock.' I said, 'Rosemary it's 4 o'clock in the morning. Where am I going to get anybody to be here at 6 o'clock in the morning?' She said, 'I don't care. Just do it.' I said, 'I can't' She said, 'You're fired.'
"She was flipping out at the time, and she just took off and disappeared. But I went through that with her and got her back down here [in California] and put her in the hospital. When she came out, I nursed her and knocked my brains out to get her back on her feet psychologically, emotionally, financially and every other way. I was taking dates wherever I could to get her back out on the stage. There was a tremendous emotional thing that was involved at the time."
Said Margaret Whiting, a longtime friend of both Clooney and Loeb, "She went out of her mind. She got on a plane with Bill Loeb and they were going to Reno and she went nuts and they had to turn the plane around and they had to take her to a locked ward in one of the hospitals. She soon got well but she had to go into therapy. It wasn't something she tried to hide. She'd say, 'I was like a beached whale. I lost my cookies.'"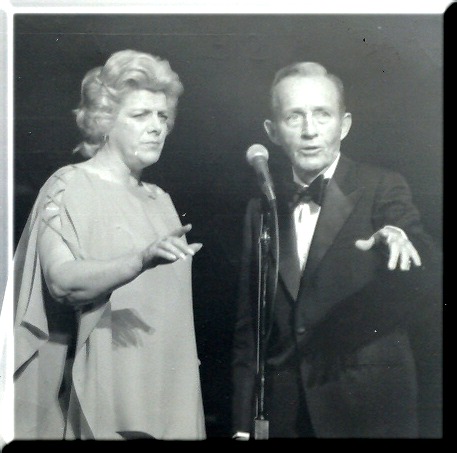 With the Crosby tour then in full swing, and a performance at the London Palladium scheduled for the fall, Loeb was mulling a secondary way to place the still-fragile Clooney back in the spotlight. He finally came up with the idea of combining three of his other clients, the television actress and nightclub singer Barbara McNair, former child star and TV personality Rose Marie and 1940s pop singer Whiting, together with Clooney for one large act.
"Basically, I represented the girls as a manager for years – Rose Marie for 28 years, Clooney for ten or twelve, Margaret for ten or fifteen," Loeb said. "In trying to keep them all busy and keep them all going and not get repetitive or going to the same places over and over again, I just kind of sat one day and pondered: What could I do to come up with an idea that would be interesting and new and hadn't been done before. Instead of trying to sell or manage one individual, I'd put them all together and make one big act out of it. "So I talked to the girls. At the time everyone was working but nobody was setting the world on fire. I asked them if they wanted to try this and see if it works. It would work if they're all compatible and they wouldn't kill each other. You put four people together of that stature, and put them all in one place, you have to see if the mechanics, the temperments, the egos would all come together and meld into one interesting concept.
"It was just an idea that I thought of that nobody had done. Instead of trying to sell one name, I'd put four together to give it four times the impact. Each of them had a following; each of them had their own individual type of performance. There wasn't a conflict in any way. I looked at all of the pros and cons and tried to weigh it all to see how it would come out. By the time I'd really worked it out in my mind, I finally came up with the conclusion that it was workable, and maybe worth pursuing."
Again, Margaret Whiting: "Rosemary was a little nervous about going onstage, but she went on with us. I saw her at a party, and a couple of months later they called me about doing the act. She got on the phone and said, 'Oh come on, we're gonna have fun!' And we did."
"In the fall of 1977, I was invited to join a new act with a couple of girl singers, Margaret Whiting and Barbara McNair, and a singer-comedienne, Rose Marie," Clooney wrote in her autobiography, Girl Singer. "I wasn't delighted with the ad line – "A musical Mount Rushmore" – but I was intrigued with the idea: a quartet of women of a certain age strutting their stuff."

"A man called me on the phone, he had been an agent of mine and I think he was Clooney's manager, Bill Loeb," Whiting said in a recent telephone interview. "He said, 'Margaret, what are you doing in September? This may have been June or July. I said, 'Gee, I don't know, why?' And he said, 'What would you think of doing an act with Rosemary, Rose Marie and we'll get another girl.' I said, 'It might be fun.' And he said, 'We'll call it 4 Girls 4 and we'll open in California and see what happens.' He said, 'You do about twenty, twenty five minutes and as it grows we'll have some conversation between all of you.' So I said all right. We were going to do it at a little theater in Beverly Hills.

"My manager, Bill Loeb, called me and said, 'How'd you like to work with Barbara McNair, Margaret Whiting and Rosemary Clooney?'" said Rose Marie during a telephone interview in February. "I said, 'Doing what?' He said, 'We'll put something together and call it 4 Girls 4 or something.' I said, 'You can't just put four women together and just do it!' He said, 'Everybody'll do twenty minutes and that will be it.' I said, 'You need a finale, you need something to tie it all together.' My conductor was Frankie Ortega, who is gone now. I told Bill I wanted Frankie to be the conductor. He said, 'Fine. He'll be the show's conductor. He'll conduct for everybody.' So that's how that came about."
The four women began rehearsing for a one-week run at a small theater in Beverly Hills, and the first signs of tension appeared during the first day of run-throughs. Margaret said she had told Loeb she had wanted to sing one contemporary song in her act, "A Song For You," made popular by the biggest brother-sister act at that time, The Carpenters. But when she showed up for her first rehearsal, Rosemary was already practicing that song.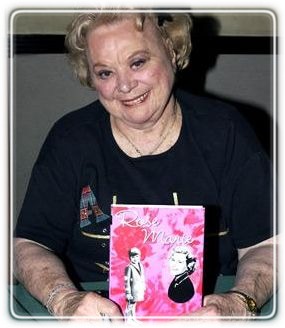 "Wait a minute. I called you people and I told you I wanted to sing that song!" Margaret said she told the group. "'Well,' we thought, 'There's the end of 4 Girls 4.' But then Rose Marie said, 'Do you have another ballad?' I said I did. 'Do it!' she said. That was the start. Rosemary said, 'Jesus, I didn't know that was your song.'"
Despite some early tension, the four "girls" got along fine and performed well together.
"I told Dodi, my secretary, that we needed a finale and she wrote parodies to 'Together,' 'Side by Side,' 'There's Nothing Like a Dame' and 'There's No Business Like Show Business,' Rose Marie wrote in her just-published autobiography, Hold the Roses. "She was a whiz at writing parodies. We used her 'Together' parody, and I walked into rehearsal with the finale all written out and said, 'This is the finale we're gonna do.'"
Go To Page: 1---2---3---4---5---6---7---8---9---10---11---12---13---14 --- NEXT>>>